020818
ay! So we've finally got some stuff cooking for you for this spring!!
shows, a tour and finally gonna release my thing. To avoid confusion with the other Bucks:
I'm taking back my first name again so you can look for upcoming releases and stuff under Sam Buck.
What we can announce at the moment are:
Next tues!
Feb 13th
@ The satelitte
W/ John early
We DJ and play a song at the end!
March 15th
@ the Morocan Lounge
w/ Dream machines !!
112917
damn thanks for coming to my second country revue la!
that was fab.
Here's what december is lookin like:
DEC 12th
back w/ John Early at the Satelitte
DEC 19th
Playing at the Bootleg Theater in LA
with our babes John Errol and Lily Mcqueen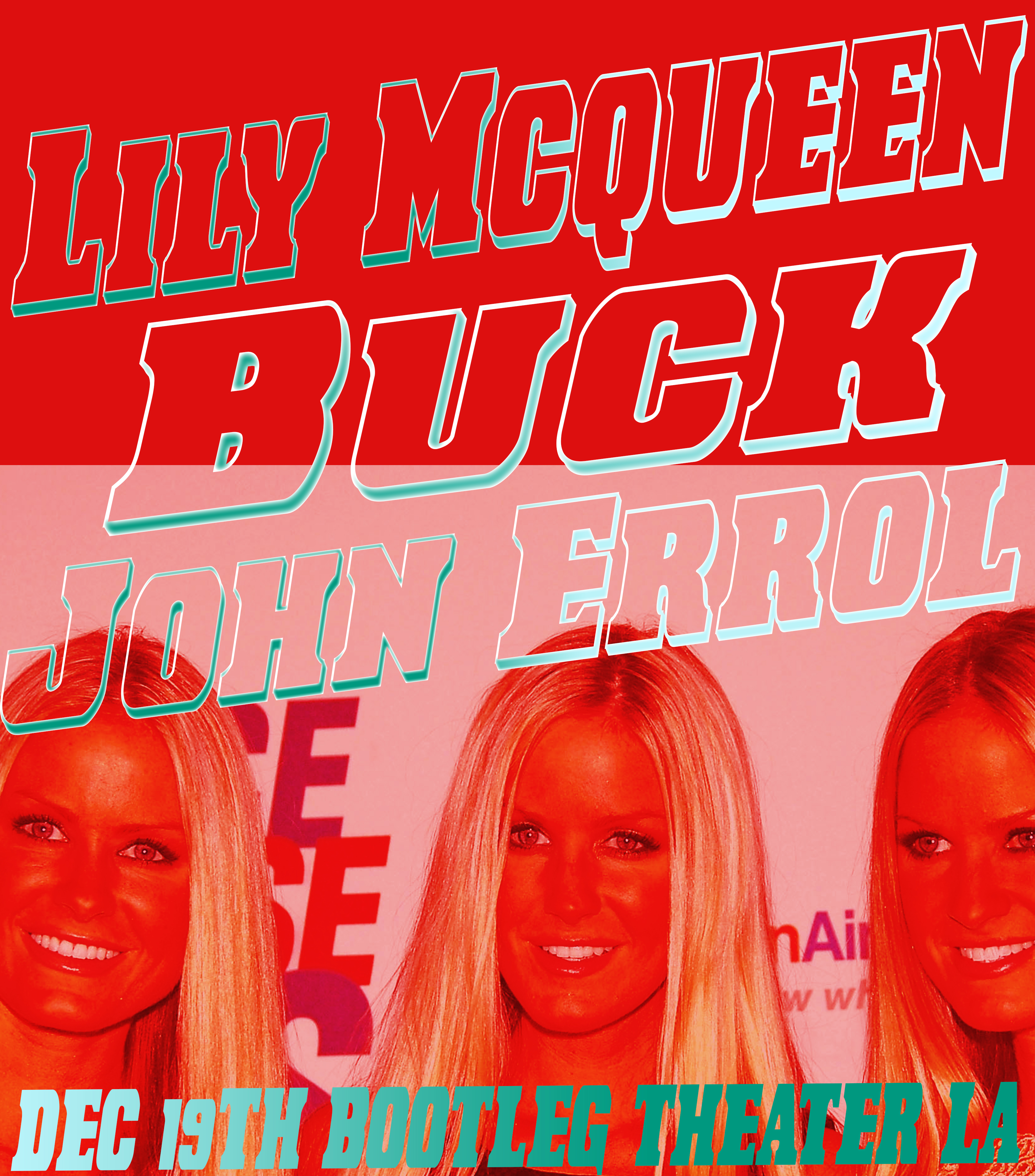 111217
Ya'll! Our next Los Angeles Country Revue happens THIS saturday !
NOV 18TH 2017 SAVE THE DATE!
Again, we put together a rockin house band to back up your most beloved local
celebrities on their favorite country classics. Gonna look something like this: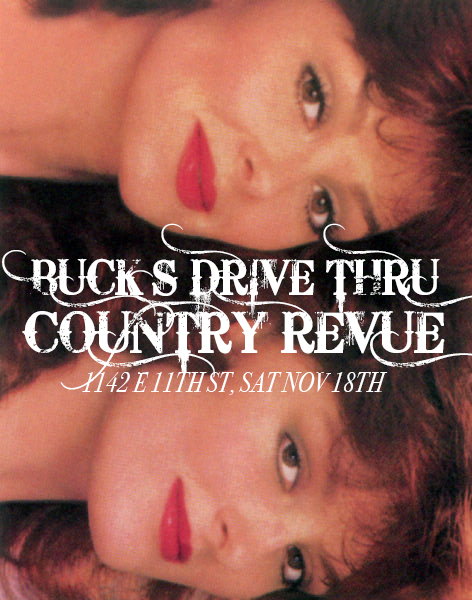 DOORS ARE AT 8, SHOW STARTS AT 9
with opening band Jessie and the Jinx from Asheville
Suggested $5 donation at the door.
And as always we will be DJing and singing a song for John Early's Monthly show at the Satelitte
on 11/14/17. I think a few tickets are left. When they sell out, there will be a few at the door night of!
080417
ay! great month of shows. thanks to all who came out.
Next up, we are house band again for John Early at the Satelitte in LA! 8/15
Here's a cute poster I made for the secret proj robot show last month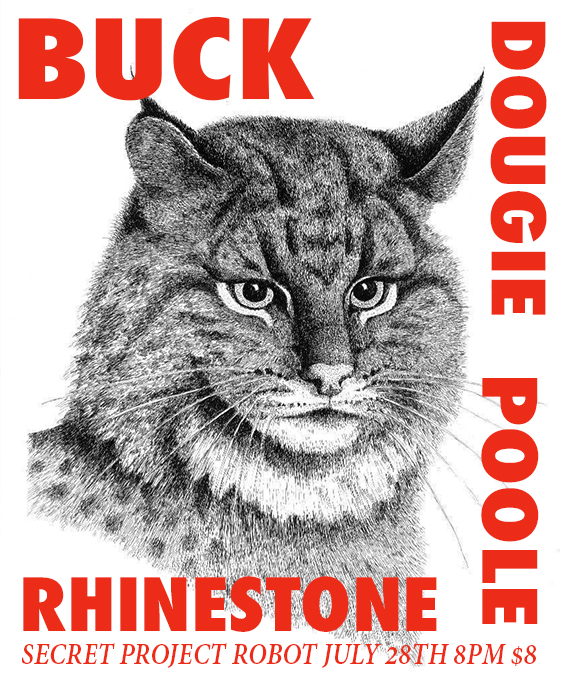 070717
JULY SHOWS:
BUCK'S DRIVE THRU
JULY 12+19
GROTTA BAR PROVINCETOWN MA
HOUSE SHOW
JULY 23
PROVIDENCE RI (EMAIL FOR ADDY)
JULY 28
SECRET PROJECT ROBOT
BROOKLYN NY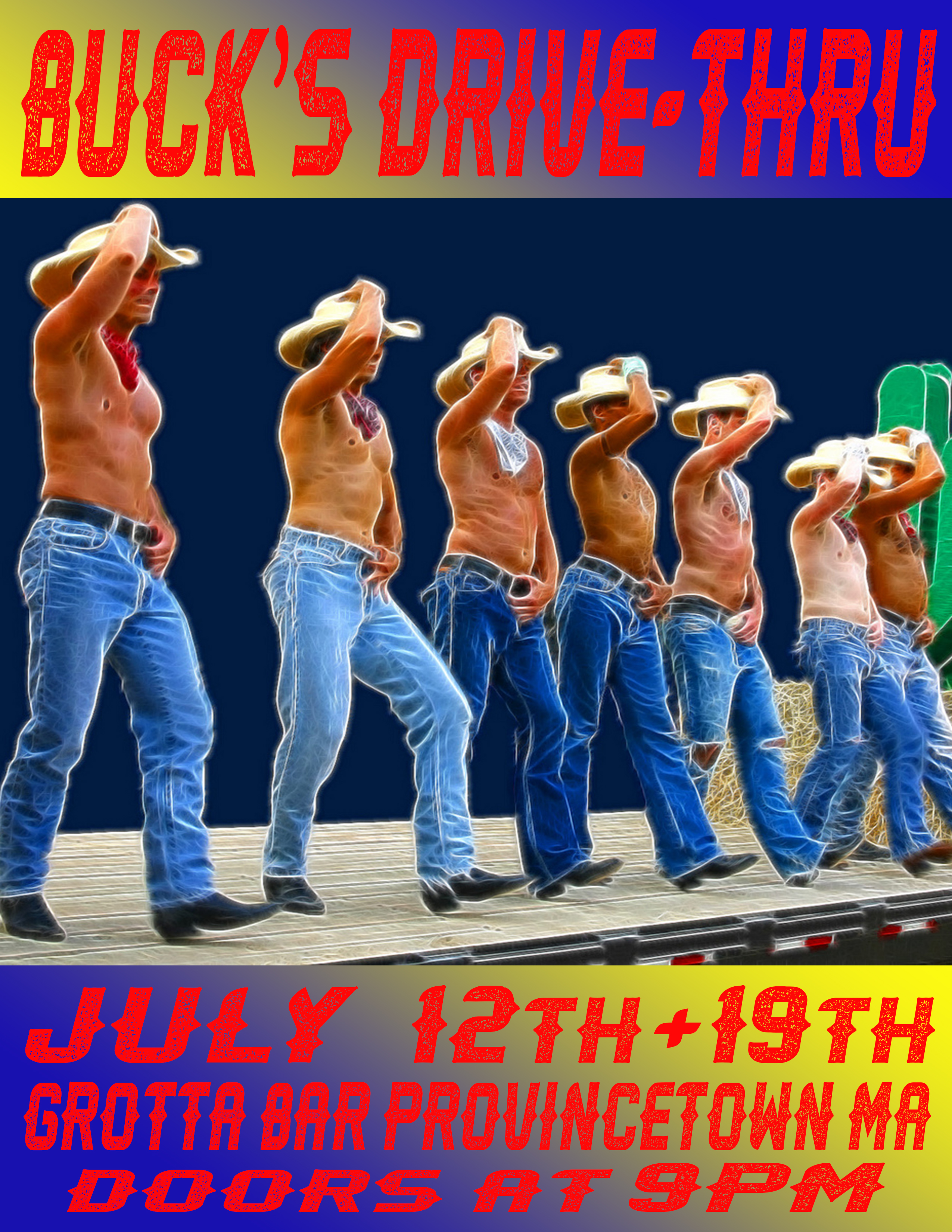 you can also find this new painting at the Provincetown Art Association and Museum for their 12x12 show, and bid on it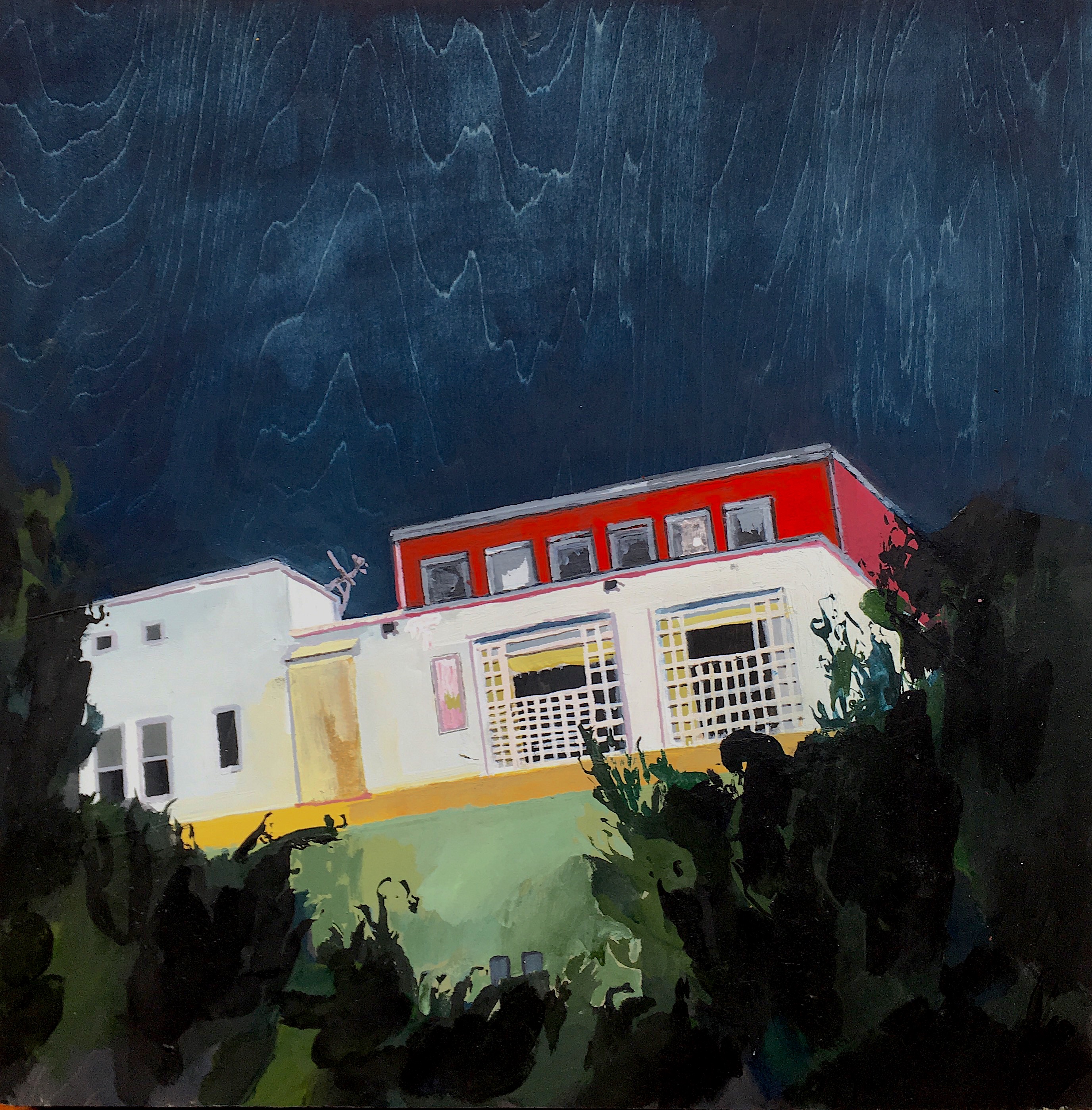 052417
Alright up first we got a show Mereki's Clubhouse at the Ace Hotel rooftop in DTLA
on june 1! I'm really looking forward to this one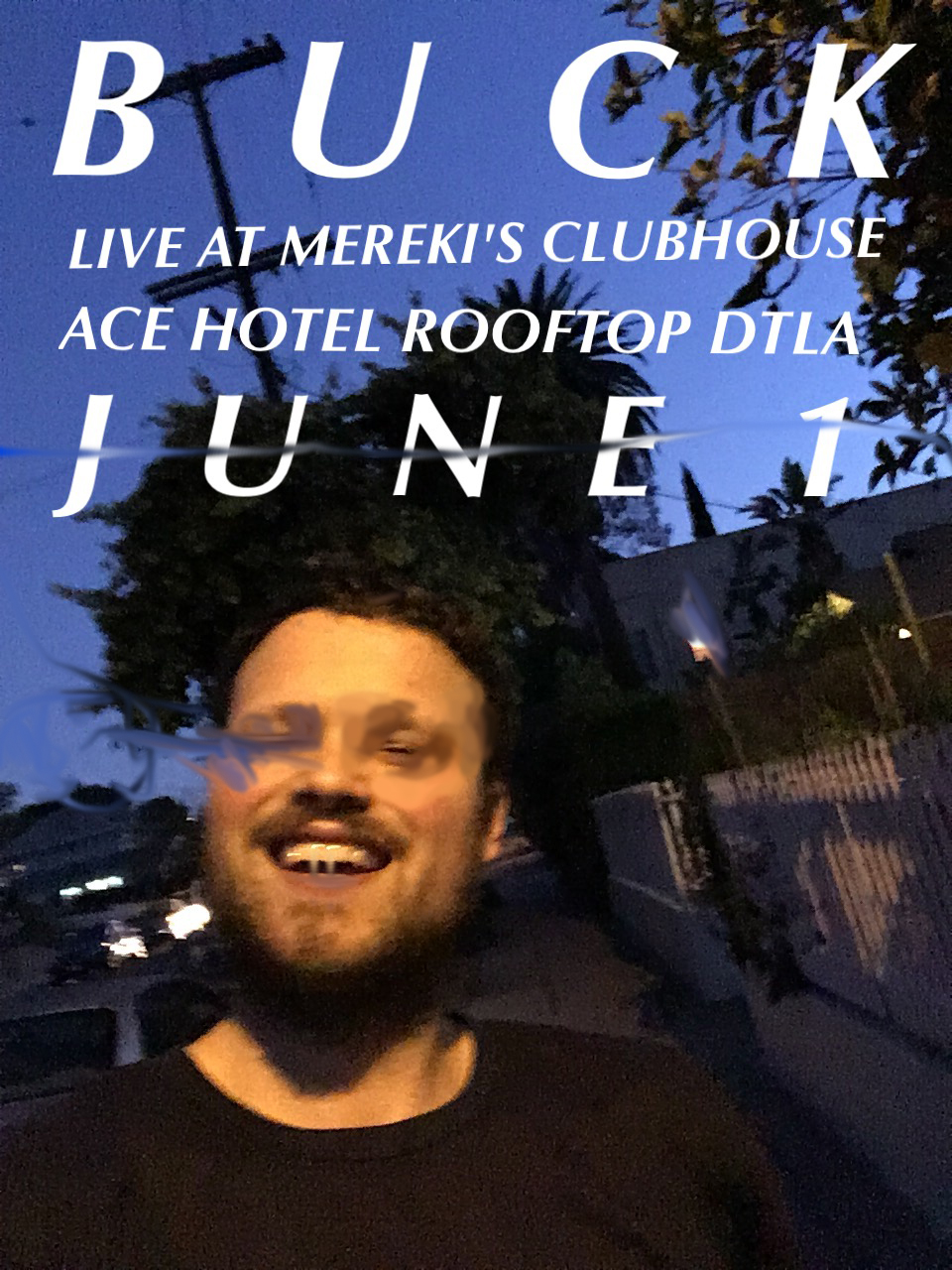 051417
The country revue was a real smash! Can't wait to do it again.
in the mean time, we've got some real legit ass shows for June: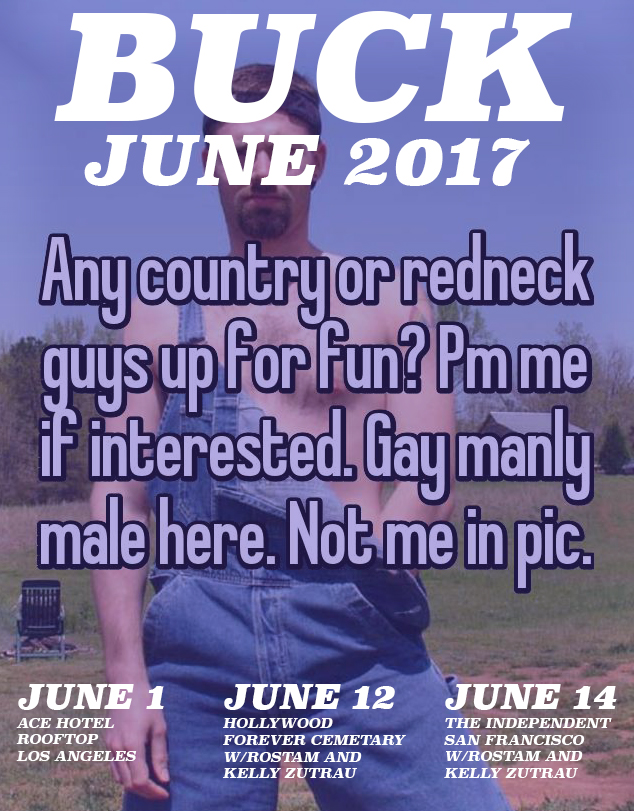 041717
MAY 6TH I'm putting on a country review in LA! 1142 E11th St.
Our house band is gonna back up an all star line up of local celebrities singing country classics
Dougie Poole from NYC is gonna headline
MAY 9TH we join John Early at the Satellite again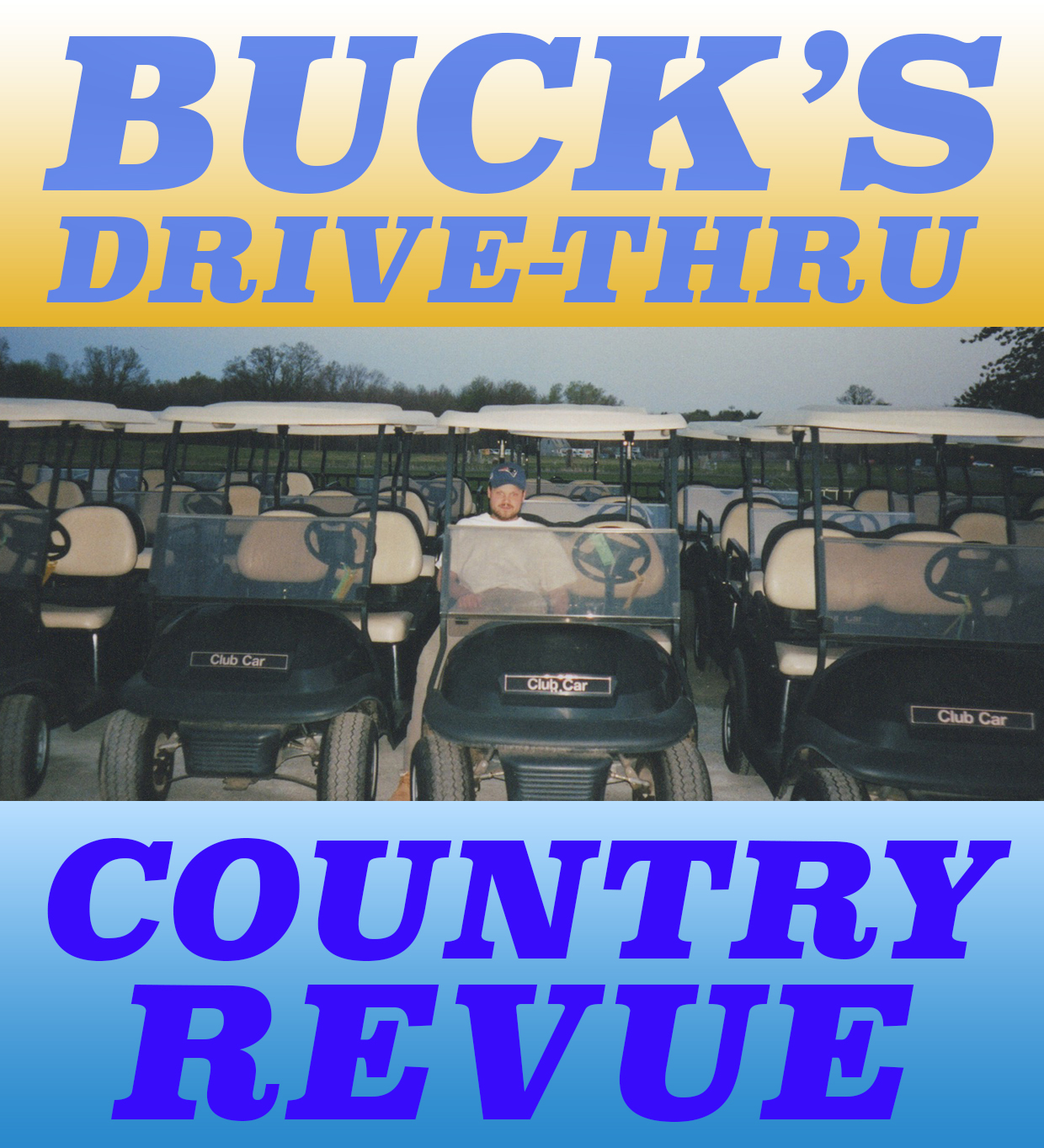 030717
Thanks for joining us at that show in LA ! It was a great one.
excited that we will be the "house band"/DJs for this new monthly show John Early
is doing at The Satellite. Kate Berlant and many more also on the bill
should be a real shit kicker
SAVE THE DATE: 3 / 1 4 / 1 7
021516
Music show next week in LA!
With dead lion (daniel fishkin)
and Dina Maccabee (Julia Holter's band)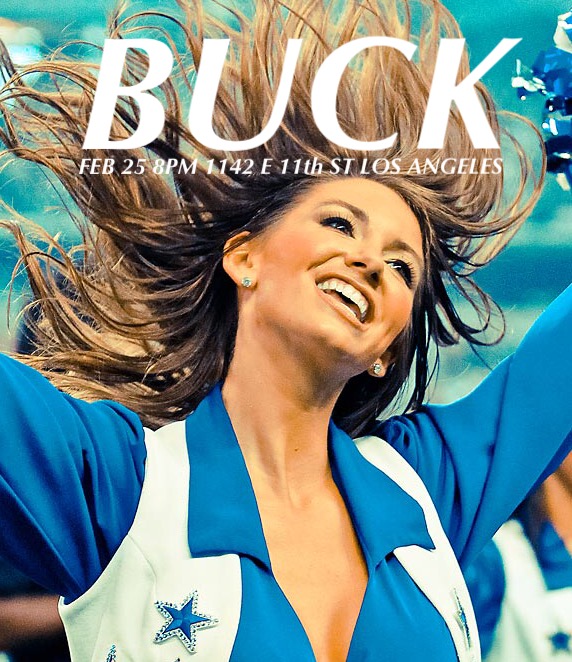 121016
20 new paintings up for ya eyeballs in the painting section.
enjoi ;)
101616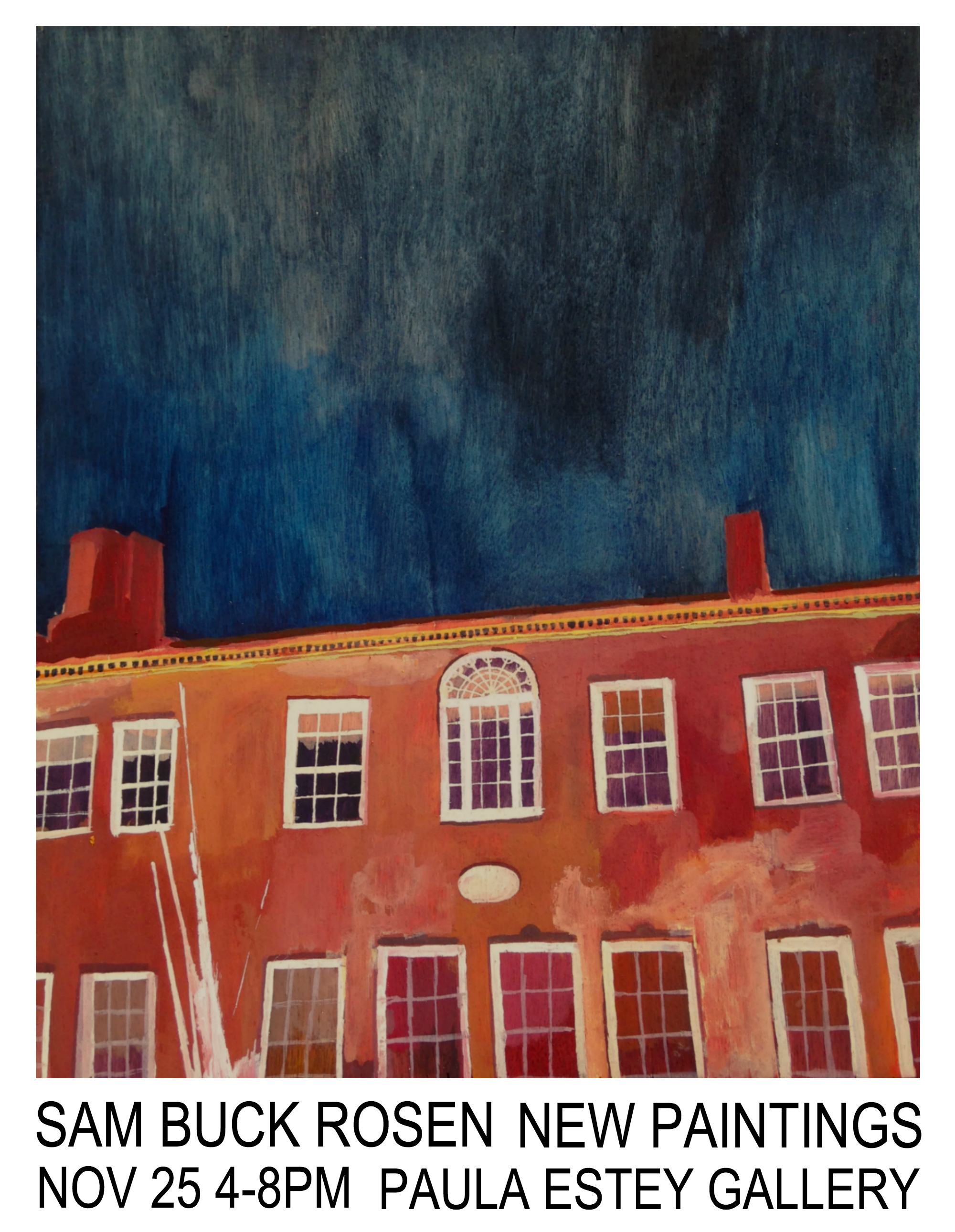 NOVEMBER is really going down
showing as many new paintings as I can carry on the plane
at the PEG in Newburyport MA the day after thanksgiving!
these new ones are not yet in the paintings section of this site but will be soon
Me and my other half will also perform some BUCK songs at the opening.
100416
Returning to the stage on my 29th birthday for this auspicious occasion!
072516
Yall! Currently mixing my new BUCK EP, but while we wait:
I've added a new page for my paintings above. If you're interested in any of them
email me at: sambuckrosen@gmail.com
IN OTHER NEWS:
I'm seeling five new paintings via ebay auction for low low prices here:
http://www.ebay.com/usr/sbrindustries
auctions start at $225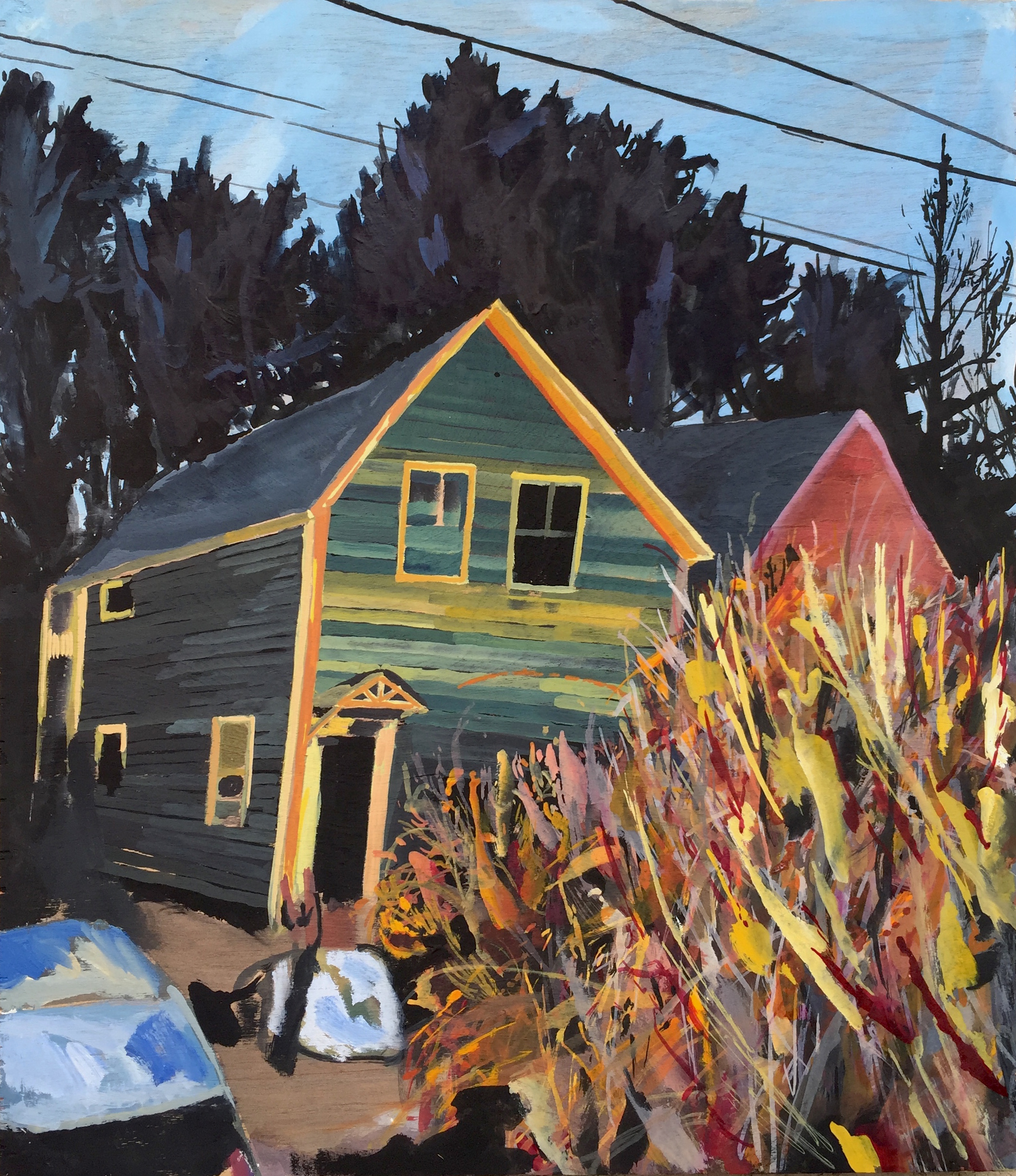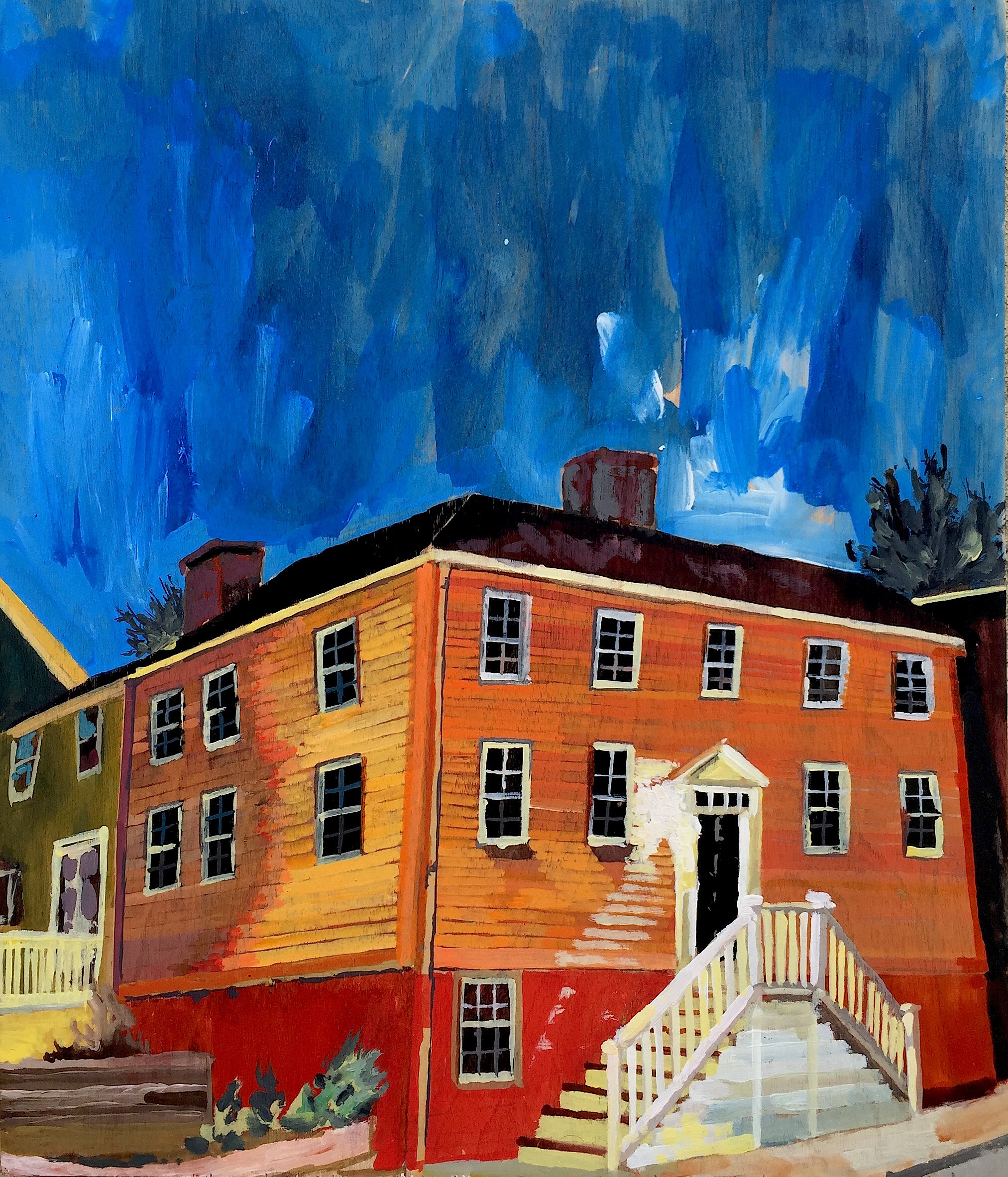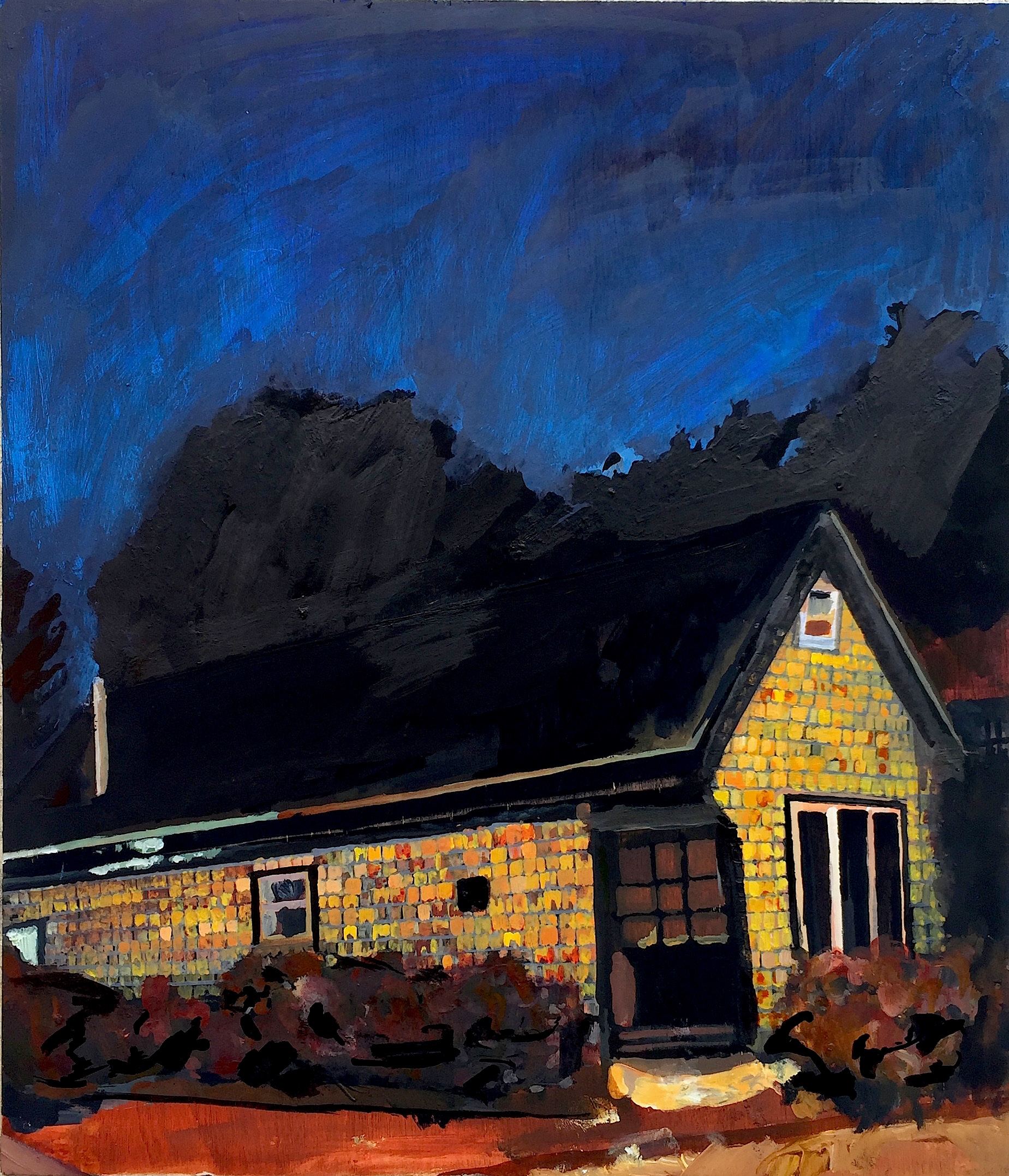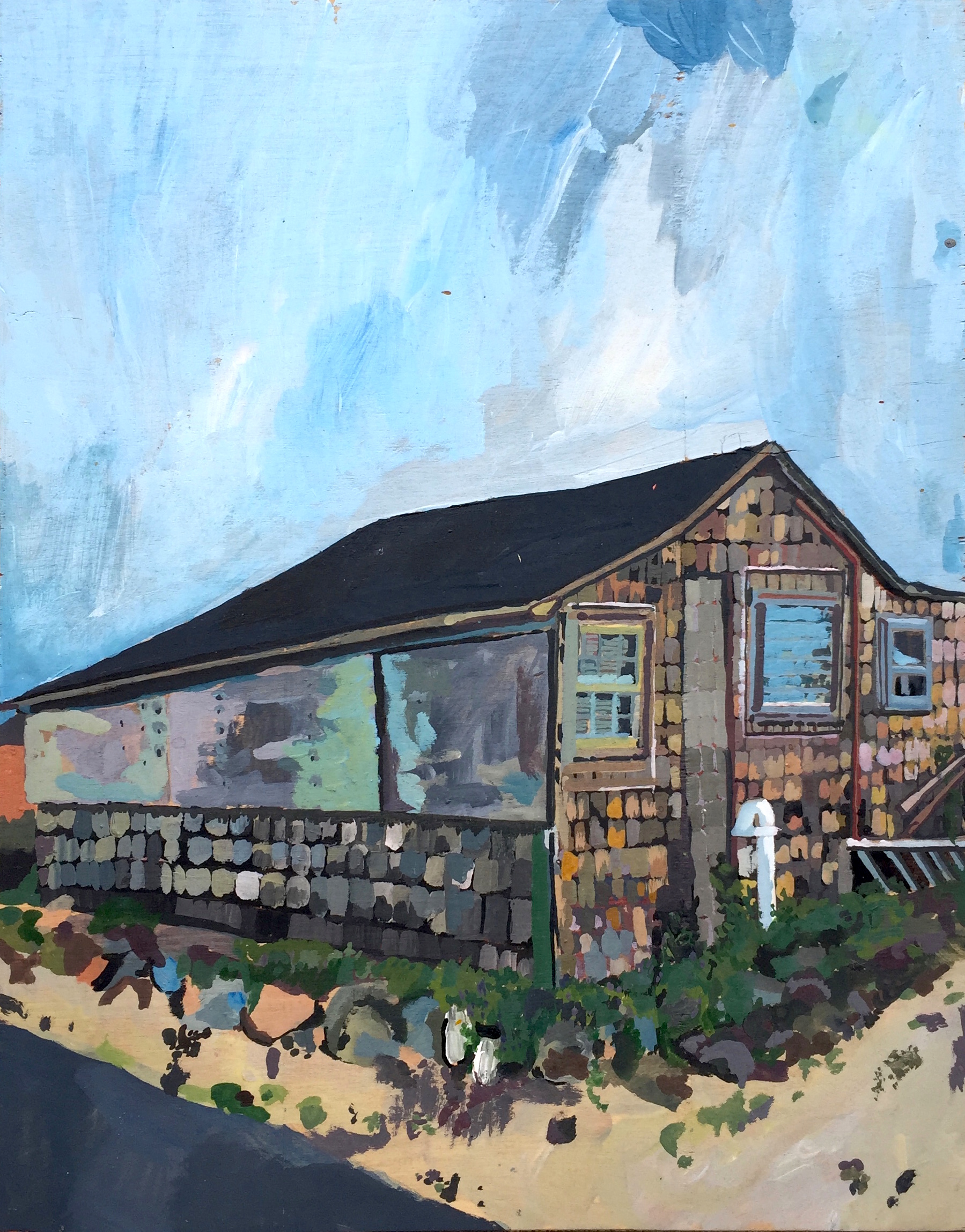 060316
cover of islands in the stream from last year
with slowed down karaoke track for
your enjoiment :)
051616
Thank yall for making the ebay sale a success
042716
hi yall!
So I've been working on my new set of paintings for the last 6 months.
Trying to raise some funds to finish the recording and mixing of my new EP
So i'm trying something a little different
going to "auction" five new paintings at ebay while i start rolling out
the new ones (there are 21) they're a little larger than the last set,
generally 12x14", starting at $200,
so if you're the only one who bids, you'll get it for that low low price.
my ebay store can be found here:
http://www.ebay.com/usr/sbrindustries
and the rest of the new paintings can be found at the link above
030316
Hi! We had a very cute write up on the Fader website this week!
They premiered my new tracks "Faces" and "Tuesday Night Lights"
enjoy! EP to come this summer
http://www.thefader.com/2016/03/02/buck-faces-tuesday-night-lights
you can download the single above at soundcloud or bandcamp !
020216
excited to say we are opening for Wet
at the Lyric Theater in LA
Feb 15th 2016
unfortunately the show is already sold out!
122315
added a page for my painting work above,
it's what I've mostly been up to this year!
051115
thank you all for coming out to
the shows last month!
032515
We have some more shows coming up!
April we are playing in our current homebase in northampton,
portsmouth nh and again in nyc.
Check the show page yall. and here's a
little preview from our last show
031915
Soooo thankful for my amazing crew, coming out to that
cameo show last week!
Feeling very very LOVED and excited to announce
our NEXT show:
4.19.15
CAKE SHOP
W/JESSE BERLIN
030815
HEY BOOS!
OUR NEXT SHOW IS THIS SATURDAY 03.14.15! AT CAMEO GALLERY IN NY
PLEASE ROLLETH THROUGH
and here's a vid from our last show
021515
Thanks again to Future Of What for having me play at their record release!
pleased to announce my next show:
MAR 14TH
CAMEO GALLERY
WILLIAMSBURG NYC
W/ LILY MCQUEEN
012415
GOT MY FIRST SHOW IN TWO YEARS AT:
BABYS ALL RIGHT
FEBRUARY 8TH 2015
W/FUTURE OF WHAT
FOR THEIR RECORD RELEASE!
This is my first show as Buck, and I'm super excited to
share with you my first set of country jammers.
010515
Working on new music in western ma :)
buck buckbuckbuck faces music country fader buck buck buck buck sam buck buck buck buck music music music music music music music sam sam sam music
faces faces faces tuesday tuesday tuesday gay gay gay gay gay country country country country new new new new buck buck buck buck buck
country gay country country gay country country faces faces faces tuesday night lights tuesday night lights gay gay gay gay
new buck new buck new buck